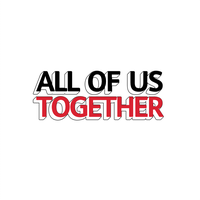 GALAXe Members / active Xerox employees: Please try to make time, and plan to join in one of the sessions, to participate in an "All of Us Together" Listening Roundtable.
Invitations and links to join and dates/timeslots are in your Xerox email and posted on MyXerox. The message from CHRO, Suzan Morno-Wade below, invites us all to play a role and connect.
>>>>>>>>>>
Dear Colleagues, The events in the US over the last few weeks are a sobering reminder that we still have a long way to go in the fight for equality. This week, I have had many open and honest conversations with employees of all colors. It is very clear that listening is an important step in ensuring Xerox continues to lead the way on the issue of equality, especially as it relates to the Black community.
We are launching a new campaign for action called "All of Us Together" because that is what it will take to make real and lasting change. Starting June 9, we will begin a listening tour, a series of 12 roundtables to hear from employees. These are not training sessions. These will be 45-minute discussions to share experiences, listen to each other, build awareness and form recommendations about how we turn what we learn into a collective set of actions.
Each session will be led by a member of the Executive Committee and will be anchored by employees who will share their stories. As we all know, there is power in stories, and our people have many – both professionally and personally. These sessions will not be recorded. We want you to feel comfortable speaking up and sharing your ideas. Please see below instructions on how to join one of these sessions.
Research has consistently shown that inclusive workplaces experience higher engagement, performance and results. In order to drive meaningful change, it will take every one of us standing together to make a difference in the world around us and in our organization.
I look forward to our conversations.
Sincerely,

Suzan Morno-Wade
Executive Vice President and Chief Human Resources Officer
---